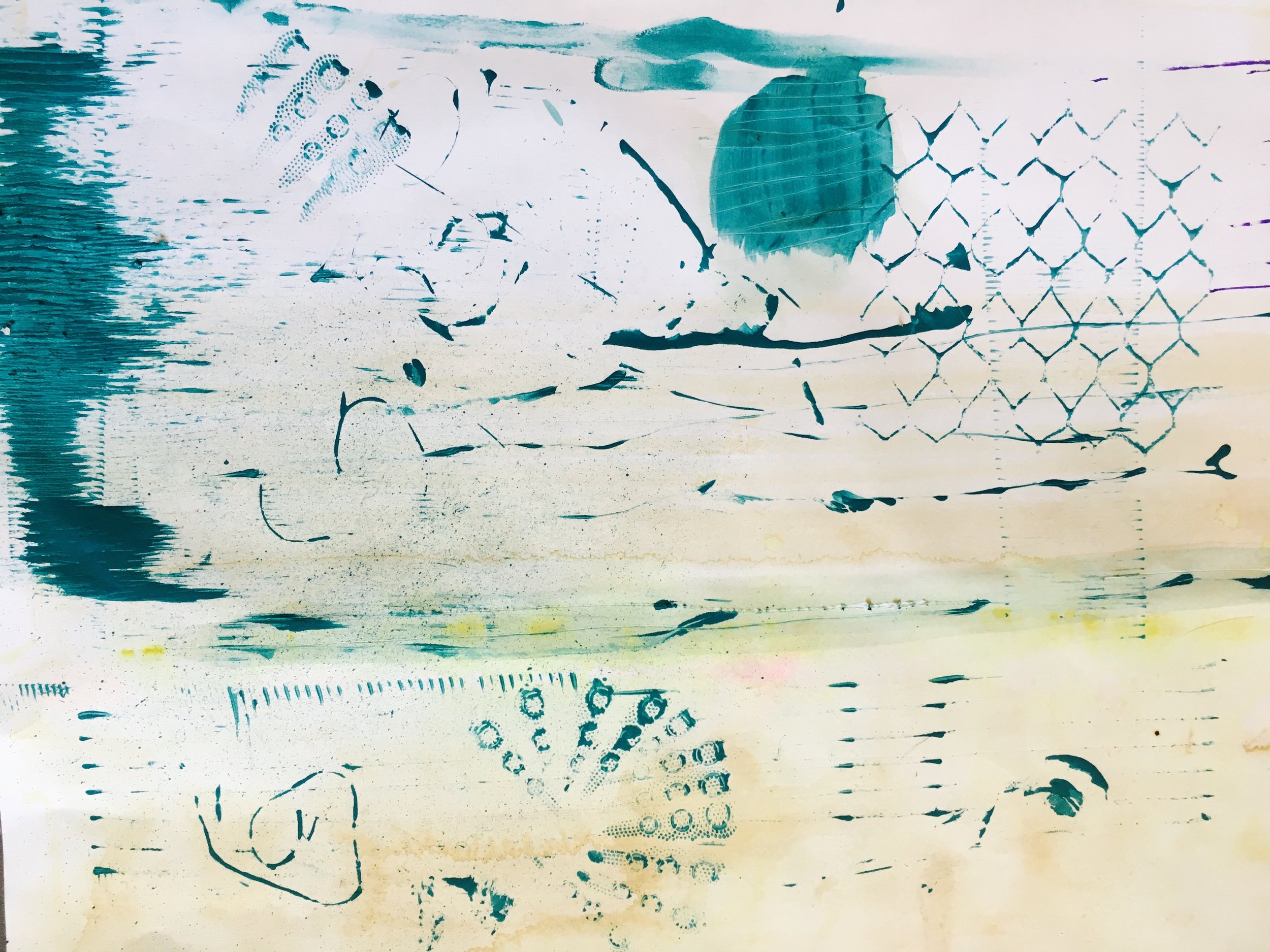 HAVE YOU EVER WISHED YOU COULD CREATE WITHOUT YOUR INNER CRITIC SHOWING UP TO CRUSH YOUR CREATIVITY?
WHAT IF YOU COULD OVERCOME YOUR FEAR OF THE BLANK PAGE WITHOUT HAVING TO TEAR HALF OF THEM OUT IN FRUSTRATION?
IMAGINE IF YOU COULD TAKE TIME OUT WITH YOUR ART JOURNAL, 100% GUILT-FREE
WOULD YOU BELIEVE ME IF I TOLD YOU THAT YOUR ART JOURNAL CAN REVEAL YOUR TRUEST SELF CARE NEEDS?
The 30 day self care challenges and the gratitude journals can't fix this overwhelm. But you already know that, you've tried all the superficial quick fixes that Pinterest tells you will work. You even tried to read The Secret. Pffft!
I've gotta tell it to you straight, because you're sure as hell not going to be honest with yourself right now. Don't be duped, it doesn't matter how many pretty Pinterest quotes you print out and plaster your walls with, you're not going to get out of the funk you are in without diving deeper; comparing yourself to other creatives, following cookie cutter YouTube tutorials and reading self help books just isn't gonna cut it.
Until you get clear on who YOU are and what YOU need (because self care looks different to everyone) you're going to stay stuck right where you are.
Introducing: Art YOUR Heart Out
A 6 week art journaling course for beginners, that teaches you to cut to the heart of your hurt. You'll learn why self care is important for your well being, how to identify YOUR self care needs, what excuses you are using that hold you back, when to listen to your inner critic and how to respond to her. You will make huge shifts in your mindset and identify your core values and learn to make choices that are in align with them.
You will find your way back to yourself, all by using the secret power of creativity.
GET ON THE WAIT LIST NOW AND RECEIVE THE 'ART JOURNAL PAGE PROCESS MAP' TO LEARN MY METHOD FOR LAYERING A JOURNAL PAGE FROM START TO FINISH!
YOU WILL BE THE FIRST KNOW WHEN THE COURSE IS OPEN FOR ENROLMENT - AS WELL AS EARLY BIRD PRICING AND OTHER GOODIES ALONG THE WAY TO ENROLMENT DAY!
WHAT OTHERS HAVE TO SAY ABOUT THE COURSE:
" Fantastic class and amazing experience! To be able to find someone that has ways that help me understand creative self-care and creative healing better, to discover support for my own self-care, and to be invited into a community that has been created for the support and sharing of knowledge for creative self-care is an opportunity that I am grateful for and embracing as an experience of being exactly where I am supposed to be! "
" This is has been an awesome experience, very eye opening in the most gentle way, I love it! "
" Your method of teaching is both calming and motivating, you have shown me how to enjoy and get lost in the process of creating"
" None of this awesomeness and creativity would be happening without you stirring it up and lovingly encouraging it out of me. So, thank you!! "